Meet the Founder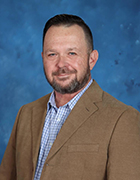 GySyt Martin W. Howard, USMC (Retired)
President & Principal Broker, Island Realty Guam
Creator of www.GuamPCS.com
Martin joined the Marine Corps on August 30, 1983 and attended basic training at Parris Island, South Carolina. Upon graduation from boot camp, he spent 3 years with 3rd Battalion 5th Marines and later reported for law enforcement specialist training at Lackland Air Force Base, Texas. After completion of advanced training, Martin completed tours of duty at Camp Lejeune, North Carolina, 3rd FSSG, 3rd Marine Division, 29 Palms, California, Camp Pendleton, ended his career in August 2004, as the Chief Investigator of the Marine Corps Criminal Investigation Division, San Diego, California. He also served as a reserve deputy sheriff with the San Bernardino County Sheriff's Department while on active duty.
Following retirement Martin was appointed as a supervisor with the Federal Air Marshal's Service, and stationed at Guam International Airport. The assignment lasted for 7 years. The first words upon landing on Guam… "Oh my GOD, what have I done?" After an unpleasant adjustment period (he didn't unpack his bags for 6 months) Martin had quite adjusted to the island way of living. Many of his friends at the time, still in San Diego, leave home three hours early just to get to work on time. "There's something bizzare about that."
In April 2006, Martin obtained his Guam Real Estate license and worked part time with a number of local real estate companies. After he had his fill of working for the government outside the military, in January 2012, with his wife Jennifer, he established Island Realty Guam and focused full time on his career in real estate. Primarily focusing on Guam's military market, Martin has assisted well over 1,000 military personnel and their families finding suitable rental and investment properties, helping them in their transition into island life. Martin is well known by his clients for his direct "no BS" approach to finding housing.
Martin's other interests are scuba diving, rock climbing, mountain biking, skydiving, and other general outdoor stupidity. Martin has been a certified Master Scuba Instructor since 1991 and has certified over 1,300 divers to various levels. He's an NRA certified instructor and an ardent supporter of the 2nd Amendment and the U.S. Constitution.
You can reach Martin at [email protected] or call our toll free number.